An integrated digital management development learning platform, including: 

self-assessments

e-learning modules

action learning assignments

e-coaching

videos
A solution to solve your management and organisational challenges!
A solution adapted to all issues and situations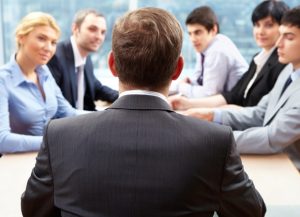 New hired managers or  when entering a new role
Make a successful, quick and sustainable onboarding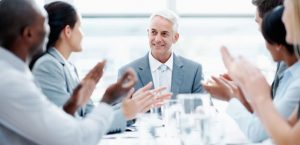 Managers facing personal or team issues
Work on areas for improvement focusing on strengths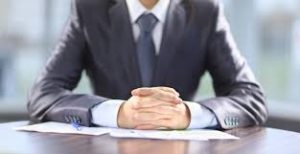 Managers and leadership
Unlock the potential, maximize the progress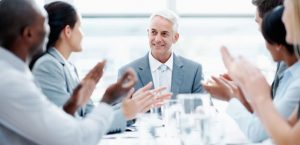 Assessment–based programs
Tailored programs for potential development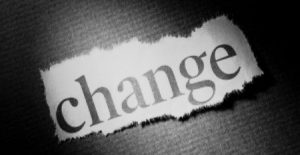 Managers working in a context of change
Define common references, take up the challenges as a cohesive team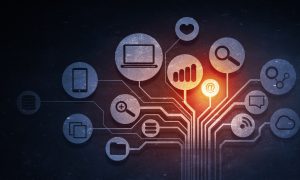 Strategic and cultural evolutions
Build awareness and prepare managers to embody the role in a neutral environment Digital background image with networking connection and cloud computing concept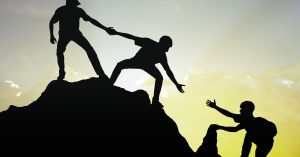 Career paths for Talent
Organize and support key stages of skills development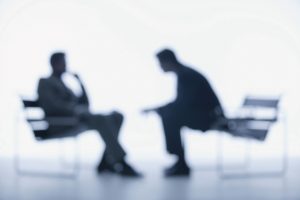 Managerial training plan
Make available the essential skills
36 modules organized in 9 work themes
INCREASE YOUR IMPACT                                                                                        PERSONAL DEVELOPEMENT
Improve your non verbal communication                                              Know your own areas of excellence
Prepare to speak in public                                                                          Identify your areas for improvement
Successfully make a public speech                                                          Develop your self-esteem
Communicate effectively with your team                                              Handle your emotion and your stress
MANAGE COMPLEX  

SITUATIONS

                                                                      OPTIMIZE OPERATIONNAL

COMPETENCIES
Protect your employees from pressure                                                   Manage your time and priorities
Boost an employee's motivation                                                              Conduct an effective meeting
Prevent & handle conflicts                                                                         Set and monitor objectives
Redirect an employee                                                                                Work in project mode
SUCCESSFULLY ADDRESS &   

MANAGE CHANGE

                                   DEVELOP A CONSTRUCTIVE RELATIONSHIP
Anticipate and accept change                                                                 Increase your visibility and highlight your talents
Manage change                                                                                           Alert your manager
Integrate a new employee                                                                        Earn your manager's trust
suceed in your new management position                                          Adapt to your manager's style
PERSUADE & ENCOURAGE  

AGREEMENT

                                                    MOBILIZE & DEVELOP YOUR TEAM

                                          
Develop activ listening skills                                                                      Identify and develop a high potential
Conduct a motivating assesment                                                            Delegate and empower
Respond to objections                                                                                Motivate an employee
Develop your power of persuasion                                                          Develop your own team dynamic
Arbitrate a conflict
GAIN PERSPECTIVE & TAKE INITIATIVE
Understand and implement company strategy
Make and relay a difficult decision
Manage by example
Boost your creativity
Design of the solution and the learning process
Preparations
Customizing the platform (content/look en feel)

Briefing of the coaches (working conditions, company information, participant information

Customizing HR Dashboard

Personalized 3-month learning path
3 development themes/ 1 month each

3 themes x 4 E-learning modules each (in total 12 modules)

3 E-coaching sessions

Several specific theme oriented

     –  self assessments

     – action learning assignments

Goals and commitments for each module

Personal progress dash board

Progress dash board for HR
Coaches
Certified coaches

Multilinqual French, Spanish, English, Dutch, Portugees

Experienced in management

Supervised

Personal Coach Dash Board

Mail and planning functionalities
  Hanneke Mous
Adviser and mentor in the field of human, work and income for organizations and individuals
Subjects: HRM – Reintegration – Social Work – Social Security – Labor Law
  Frank Snieder
More then 25 years experienve in the field of learning and personal development and management skills.
Other roles are projectmanager, accountmanager en manager of a team of trainers.
  Jannes Huisman
More than 25 years working as an independent HR professional working at organizations in the profit (financial and business services) and not-for-profit sector (care- and police organization).
As an HR professional working with and for managers (from directors tot operational managers) at all levels of organisation in which results were to be achieved while standing (organization) changes were held.
References
Contact
Vitrum Consulting
Drielandendreef 42-44
3845 CA Harderwijk
Nederland
0031(0)34 12 74 440
Eric Mooijman
0031(0)6 51 69 02 51